Why plan now?
---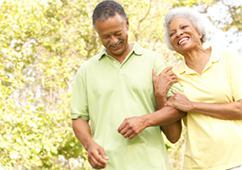 Secure your future by starting your plan today
Planning now for possibly needing help in the future will put you in touch with your support, services and care options. Your family and friends will know what you want and ensure your wishes are carried out.
Planning ahead lets you financially prepare for services in your home. You can also plan for other possible housing.
Major reasons why planning today makes sense
Everyone's situation is different. But people have similar reasons to plan. For example:
Financial security. The high cost of long-term services and supports can quickly deplete your savings and strain your income. We all want to protect our own and our families' standard of living. No one wants to be a burden to others.
Leaving a legacy. You may want to pass on an inheritance. The legacy could be the family business, a home, money or other resources. The need for long-term services and supports could affect what you want to leave.
Freedom of choice. Freedom is central to personal independence. Making life choices is easier if you know how you will fund them.
Not depending on government funding. Some people feel they must care for themselves. They do not want any government help to pay for services.
Peace of mind. Deciding these matters now helps you have peace of mind about the future. It also ensures your wishes are respected if you need long-term services and supports.

Connect with your local ADRC.
ADRC of Oregon staff are available to help you explore your options to meet your current needs or create a plan for the future
.
Connect now

Planning Toolkit
Find information, resources and tools to help you start planning.
English
Spanish
Russian
Somali
Vietnamese
Korean
Simplified Chinese