Explore your options
---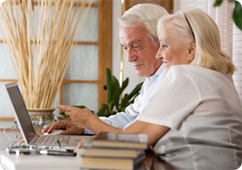 It can be overwhelming to try to understand your options for long-term services and supports. The ADRC of Oregon is here to help.

The information on this website will help you understand the long-term services and supports available in Oregon. You will also find steps you can take now to prepare for your future needs.

You can contact your local ADRC of Oregon through this website or our toll-free number (1-855-673-2372). You will be connected with an information and assistance specialist in your area. That person can help you find resources and refer you to services.

You may need more help planning for a safe and healthy future. A skilled professional options counselor will help you assess your strengths, needs and challenges. The counselor will also help you choose options to improve the quality of your life. The options counselor can connect you with local resources. The counselor can also help you resolve problems and help with short- and long-term planning.

ADRC of Oregon's services are free and available to anyone.

Connect with your local ADRC.
ADRC of Oregon staff are available to help you explore your options to meet your current needs or create a plan for the future.
Connect now